LinkBank new partner in Bank of Delmarva merger
SEAFORD — After its first merger option fell through, Partners Bancorp, has found a new partner in Pennsylvania-based Linkbancorp in a $168 million deal.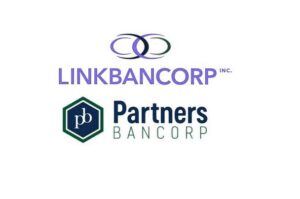 Partners Bancorp, the parent company of both Seaford-based Bank of Delmarva and Virginia Partners Bank, has been on the market for at least two years as a way to increase scalability and to offer customers higher lending limits, according to company officials. In exchange, LinkBank will have a foothold in a new region.
"The combination of these two banks will allow for a larger institution with more scale to provide greater lending capacity and the potential for greater investment in technology to compete in an already competitive market," Linkbancorp President and Chief Risk Officer Carl Lundblad said during a hearing on the potential merger.
LinkBank was formed in 2018 when it acquired West Chester, Pa.-based Stonebridge Bank and later Gratz Bank in central Pennsylvania. Out of 11 branches, most are focused in central Pennsylvania, and two branches right over the northern Delaware border. Through its digital service and three client solution centers, the bank has 148 employees.
As of March 31, Link Bancorp had about $1.2 billion in consolidated assets, $934.8 million in loans and $984.5 million in deposits. Terms of the deal, announced in February, were based on LinkbBank's 10-day volume weighted average price of $8.08 per share.
The merger is expected to close in the third quarter of 2023, pending regulatory approvals.
If the merger goes through, Partners senior executives will be retained for leadership roles to smooth the transaction and continue business in the Delmarva markets. Partners CEO John Breda will serve as CEO of the Delmarva Market and Partners Chairman Jeffrey Turner will serve as vice chairman of the Linkbancorp Board until chairman Joseph Michetti Jr. steps down in 2024.
Furthermore, Partners shareholders will receive 1.15 shares of Link stock for each Partners share they own. Upon completion of the transaction, Partners shareholders will own approximately 56% and Link shareholders will own approximately 44% of the combined company.
Partners has a more than a century of history on the Delmarva Peninsula through Bank of Delmarva. As of Dec. 31, it had $932 million in assets, $741 million in loans and $138 million in deposits. There are roughly 160 employees through its Partner's 18 banks through three subsidiaries: the Bank of Delmarva (Maryland and Delaware), Virginia Partners (Virginia) and Liberty Bell Bank (Philadelphia/South Jersey region).
In fall of 2021, Partners Bancorp announced it would merge with OceanFirst Financial Corp. of New Jersey, rebranding itself under the OceanFirst name. It would have also accelerated OceanFirst's plans to grow in the Baltimore and Washington, D.C., markets.
But a year later, that deal was terminated because it took longer than expected to secure regulatory approval. Rather than take on the added risk and uncertainty to wait out the process, OceanFirst and Partners mutually agreed to end the arrangement.
Breda told Delaware Banking Commissioners that LinkBank is an ideal partner due to the resources at hand, specifically to fuel technology advancements. Another key factor was LinkBank's treasury management capabilities, which will grow lending and other services in current and future markets.
"Being able to capitalize on technology developments …. Had been increasingly difficult as a smaller organization with limited resources to fund them against a backdrop of growing cyber risks," Breda said. "Higher lending limits and greater financial resources to have the capacity to lend more is also creating a buzz among our customers."
Despite costs from the merger, Partners reported an income of $3.8 million, or $0.21 per diluted share, in the second quarter of the year. In the past six months, that income was $7.1 million, or $0.39 per diluted share, a $1.8 million, or 34%, increase from the same period in 2022.
"With this milestone, we are one step closer to creating a partnership that will benefit all stakeholders, including the communities we serve," Breda said in a statement on the second quarter operations. "We are excited about what the future holds for the combined company."