Baby Boomers keep jobs past retirement age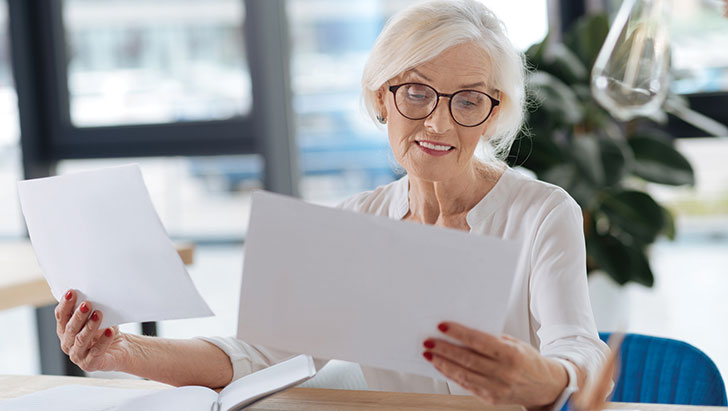 By Kathy Canavan
Special to Delaware Business Times
Faye Stocum could have retired after 45 years on the job, but she loves her work as a state cultural preservation specialist.
"For 10 years, I've been doing research and analysis on a 1800s shipwreck found off the coast of Lewes. This is the opportunity of a lifetime," she said.
Although state's average retirement age is 63, Delaware's baby boomers are increasingly staying on the job. In 1978, only 10 percent of state residents over 65 worked. Now, more than 17 percent do, according
to the Bureau of Labor Statistics.
Some, like Stocum, are passionate about their jobs and don't want to leave them. College-educated workers tend to remain in their jobs longer, according to the Center for Retirement Research at Boston College.
Jobs with large numbers of over-55 workers include clergy, legislators, jewelers, archivists, curators, proofreaders, tax preparers, museum technicians, travel agents, bus drivers, furniture finishers, metal workers, medical transcriptionists, property managers and real estate agents.
In all those jobs, at least one-third of staffers are 55 or older.
Self-employed workers – from authors to animal trainers – also tend to work longer.
Employers see older workers as costing more, but also as more productive. The majority of employers said older workers were "as attractive" or "more attractive" than younger prospects, according to the Center
for Retirement Research.
Some workers must stay on the job to save more for retirement – thanks to recessions in 2001 and 2008, low interest rates for savers and changes in employee retirement plans. Half of all workers in private industry have no pension plans, according to the Social Security Administration.
The financial future looks gloomy for most baby boomers. Only 25 percent of boomers believe that they will have enough money in retirement and only 28 percent believe they did a good job preparing for retirement, according to a survey by the Washington, D.C.-based Insured Retirement Institute.
The biggest wild card boomers face is health. Only 28 percent have long-term-care insurance.
Social Security allows 47,000 Delawareans to stay above the poverty line, according to the nonprofit Center of Budget and Policy Priorities. Delaware's 149,880 older Social Security recipients get an average payout of $1517.11 per month, according to the U.S. Social Security Administration.
The average payout is higher in neighboring New Jersey – $1553.63. It's lower in Maryland at $1482.87, and in Pennsylvania, at $1454.99.
In a Go Banking Rates survey of workers of all ages, almost 40 percent said they want to have $100,000 to $250,000 saved when they pack up our offices and head for retirement.
Women set lower goals on average, although they live longer than men.
Seventeen percent of teens said they hope to save $2 million or more, but 30 percent of workers 55 or older said they have no retirement savings, and an additional 26 percent said they have saved less than $50,000.
About 29 percent of all workers now expect to work past age 70, according to the survey by the Insured Retirement Institute.
The largest cohort of state workers is currently between the ages of 50 and 59, although the numbers do not include school workers, court workers and legislative staffers. About 27 percent of general state workers
are between 50 and 59, and another 15 percent are 60 or older.